Images from yesterday's video conference between President Recep Tayyip Erdogan and Tesla and SpaceX founder Elon Musk were shared.
TÜRKSAT 5B WILL START ON SUNDAY
During the meeting, Erdoğan reminded that the TÜRKSAT 5B satellite will be launched via SpaceX on Sunday, December 19.
ERDOĞAN GIVES MUSK NFT PREPARED WITH 5 THOUSAND IMAGES
Erdoğan noted that the TÜRKSAT 5A satellite was launched in January of this year and continued as follows:
"We became one of the rare countries that launched two satellites into space in the same year. When our satellite TÜRKSAT 5A was launched, we asked our children to draw a picture of what TÜRKSAT 5A, a satellite and space, occupied in their dreams. We got great feedback from our kids.
We received more than 5 thousand pictures. We created TÜRKSAT 5B by transforming these 5000 images, each of which is the product of very strong and beautiful dreams, into a digital security, namely NFT. I would like to introduce you to this beautiful and really useful NFT. The twinkle in the eyes of our children shows where Turkey will stand in the future in the areas of satellite technologies, autonomous technologies, artificial intelligence and the cyber world.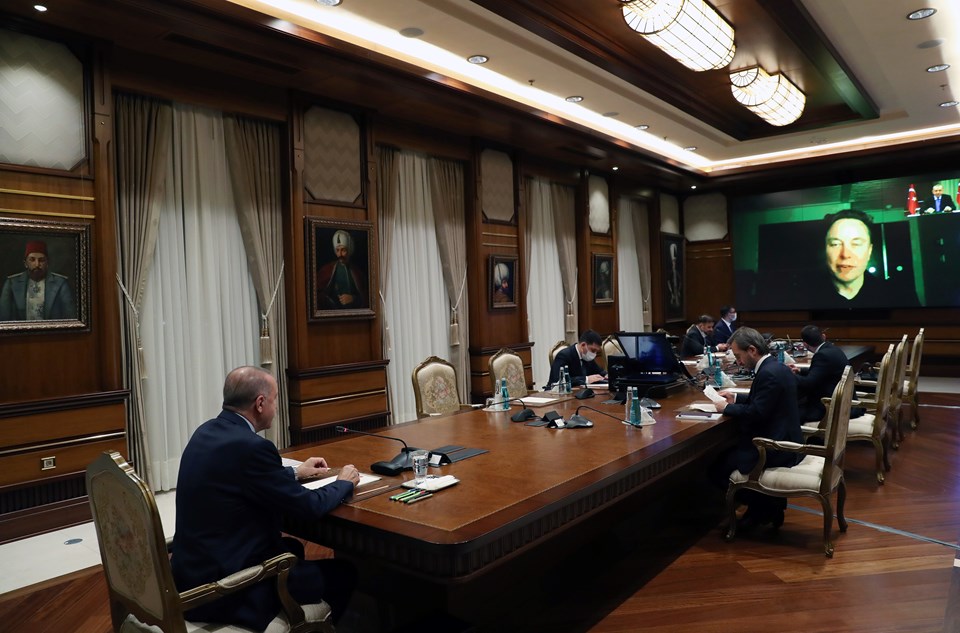 MUSK: I CANNOT LOOK TO THE FUTURE TO DO MANY THINGS WITH TURKEY
Elon Musk also thanked Erdogan for the NFT gift, saying he looked forward to broadcasting the satellite and doing many things with Turkey in the future.
It was an honor to see Erdogan again, said Musk, and he wanted to visit Turkey.
Download the NTV application, find out about the developments